Are There Monkeys On Sal Island Cape Verde?
Are There Monkeys On Sal Island Cape Verde? This was one of the questions in my mind when I decided to book my flights to come here. I'd recently just signed up for Jack's Flight Club as a free member and I see an incredible deal on here £176 return Belgium to Cape Verde. 
Still a distance away for the UK but this definitely didn't put me off.
OK now so I will get straight to it with this question here.
Are There Monkeys On Sal Island Cape Verde?
Sal Island is only one of several Islands on Cape Verde including Boa Vista, Santiago, San Vicente and several others. So YES there are the Green Vervet Monkeys in Cape Verde but not on every Island. Only Santiago and Brava.
However, if you are staying in Sal Island you can visit the wildlife park at Santa Maria (Pachamama Eco Park). This not only has Vervet Monkeys but also Parrots (Red Macaws), goats and other animals.
Now, so I love animals. I'm not a pet person but I like seeing exotic animals at zoos when I travel. The Vervet Monkeys or Green Monkeys are not exclusive to Cape Verde you can even find them wild in some states of the USA. But they are certainly something I think people would want to travel to see.
However, I didn't just start writing this blog post to answer this question.
Are There Monkeys On Sal Island Cape Verde?
---
I couldn't find an answer on Google for this right away.  Maybe it is not such a big deal for other people but anyway.
So, the main reason I started writing this blog post is because I wanted to share my experience of the Island, and to offer my advice to anyone visiting for the first time. I'm still here for a few days before I have to leave but STILL in this time I have seen quite a lot.
The main attractions I think are Shark Bay, The Salinas, and the Blue Eye.
These are the kinds of things that will take your breath away. I never went in the Salinas. Really I should have done. For a four hour tour of Island I paid 100 euros. This wasn't from the tourist office. I saved a taxi drivers number and this was his own tour.  The Salinas are supposed to be able to heal and I wouldn't actually doubt this.
In Santa Maria you should find a good number of taxi drivers and they are good contacts to have BUT one thing I could have done with knowing sooner is to travel from Santa Maria to Espargos where I'm staying it is only 1 Euro in the mini bus.  The Bus stop is just round the corner from the Papaya Mambo Cafe.
That is one tip and well here is another.
What Are The People Like in Sal, Cape Verde?
Here in Cape Verde there is a saying Hakuna Mattata. I'm sure anyone who's ever watched the Lion King will have heard this saying before. It means No Worries, No Stress and there are a lot of very nice, calm people here but if you are foreign you will be targeted by the local sellers!
Really I would say you should buy something from them if you can. These are people with families just trying to put food and water on the table.
However, this can be a quite intimidating experience. For me as soon as I was dropped off in Santa Maria I was approached immediately. The man (I can't remember his name) asked me to come with him to see his mothers shop. I went with him and he said he was raising money for an orphanage and asked me to buy something.
He got 9 euros off me and I got a wooden turtle in exchange but he definitely wanted a LOT more. Many people I'm sure end up paying a lot more.
And this kept on happening to me which I got quite fed up with in the end. I was actually shouted at by one guy for refusing a free bracelet. This is usually how they get you and it can be quite expensive if you let these guys get their way.
I don't know how true it is about helping the children but maybe its true.  There is a charity here in Cape Verde SOS Children's village so maybe they were raising money for this – if you'd like to donate directly (Click HERE)
So if you are trying to budget whilst your away or don't have much money be careful in Santa Maria because these are very persuasive people. Do not let them take you to their shops as they will corner you.  They are not violent or anything like that, there is little to no crime in Cape Verde but this is one thing I didn't really like.
 It's one of those things about Africa in general I'm sure but it's still a lovely place.   So heads up there. Especially if you do not have a lot of money.
Staying In Sal Island, Cape Verde
---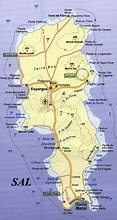 Now, a lot of people that stay here on holiday will have paid for an All Inclusive Hotel.  People actually pay thousands to stay in Santa Maria.  I booked an AirBnB in Espargos (the capital city of Sal, near the airport) and it's alright here.  Its not really too tourist friendly no one speaks English here who I've come across besides a small handful of people.  The native languages here are Portugese and Creole so that's a problem. 
Santa Maria is better for things to do, and lot's more english speakers.
If you come here on the cheap like me there are not any hostels and hotels are not cheap. Airbnb is your best bet but you probably should look for places in Santa Maria if you can as this is near the beach and all the bars/restaurants.
Travelling To Other Cape Verde Islands
---
This will be on a lot of visitors minds that are staying in Sal. What else is there to do on the other islands? There are 10 Islands in Cape Verde altogether.
Sal Island
Boa Vista
Santiago
Sao Vincente
Santa Antao
Sau Nicolau
Brava
Fogo
Santa Luzia
Maio
There are 2 main ways to travel to and from Cape Verdes different islands by plane or by Ferry. From Sal Island to Boa Vista there are daily flights and you can typically get a return for around 40 euros.
However, you may want to visit the tourism office in Santa Maria. 
Or alternatively check out the things to do in Cape Verde page on Trip Advisor;
THE 15 BEST Things to Do in Cape Verde – 2023 (with Photos) – Tripadvisor
Half-day Tours in Cape Verde – Tripadvisor
How Much Money Will You Need Whilst Here?
---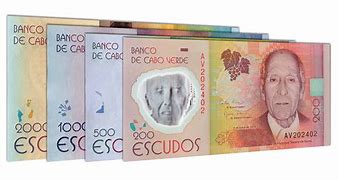 This is the thing about Cape Verde I think. If you book further enough in advance you could get here for cheap (less than 300$) but only if if you are willing to get to Belgium or Portugal first I think is why its cheaper. My AirBNB I paid £300 for in 2 installments of £150. Really nice clean apartment but upon looking further you can stay here a week for much cheaper in Santa Maria for around £17 a night at other AirBNBs.
The local shops here are very cheap if you really don't want to spend a lot of money. Taxis are very cheap I would recommend taking a number on WhatsApp for when your here just in case you need one.
For a pint of draught beer if you drink its around $5 and restaurants are like any you pay more for good food and service but you can get street food quite cheap.  A burger for $3-5 euros and mostly just don't get had by the sales men. 
Buy something from their stall but by careful about them trapping you.  The sales pitch is typically the same – "how long are you staying for 1 week or 2 weeks?, is this your first time here?  We have a local market on today come with me and I will show you"… 
I really do not have any great advice for avoiding this 60 euros spent on novelty items so far.
You just kind of got to make your excuse and go. Don't make them think you are lost. This is another way they get you. Just tell them you are going to the restaurant round the corner or something and try to shake them off ASAP
Where To Eat In Sal Island?
---
Look for a place called Georges Restaurant been there a couple times whilst I been here. The Tuna Steak is 1400 Escudos (about 14 euros) but they give you a really nice bread and garlic dip starter. They give me another starter free there my first time of Garlic Prawns. My next aim when I go back to Santa Maria – no more souvenirs and I will use the money I save to try there Lobster. 34 euros I think it is but sometimes they sell cheaper.
How Does Sal Compare To Other Places I Been?
---
This is a tough one. Its definitely a lot more relaxed than many places I been to. When they say Don't Stress here they really do mean it. Very relaxed and there are plenty of things to see here for sure. Of course there are the beaches with their White Sands and Bright Blue waters, the tourist attractions like the Blue Eye, Shark Bay and the Salinas are a must see. I am going to do this again. Not with my taxi driver friend but with Cape Verde tours.
I mean really I can not say one place is better than another.  Except maybe Magaluf – never again (that is another story) but it has really been great here so far.  Maybe would have preferred not to spend so much on certain things but its cool.  As long as no more problems with the Turtle Men it will be a holiday to remember I think.
If anyone is brave enough you can do what I did.  Book flights on Skyscanner months in advance (I booked January and I am here in mid October) £176 return from Brussels Belgium.  I got here by coach from Paris.  12 euros. £20 to London.  The coach to Paris from London cost me £30 and besides this I paid £10 for train from Brussels Centraal train station to airport.
Then on way back it should be £10 back to Brussels Centraal. $12 for coach to Amsterdam and £25 for flight back to Luton. This does not include hostels or hotels but just over £300 its still all just how I like it CHEAP
Final Word
---
Well, now I'm still here in Cape Verde for another 4 days.  Maybe Its a bit premature publishing this blog post but anyway this will be my first published post on TeddyBearsTravels.com.  I bought this domain months ago lol but anyway something for people to read.  If you would like to support me and my journey(s) you can buy my EBOOK or you can Buy Me a Coffee with my link HERE – Until next time I got a plane to catch Teddy